Dear partners,


We here to announce that CROWN LOGISTICS CO WLL join as GT Kuwait VIP member.
VIP Member ID:5174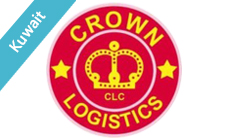 Company profile:
Crown Logistics is one of the largest freight forwarding company in the State of Kuwait. CROWN Logistics Company W.L.L. is specialized in movement of freight by Sea & Air from all part of the world. We also undertake overland transportation from all GCC countries.

With our strong network of agents and associates spread across the world, we would be able to offer you very competitive rates combined with safer and faster freight movement services.
Please tour our home page at crownlogisticsco to learn more about our operations and service portfolio.

Our exclusive customs clearance department is fully equipped to handle customs clearance for your air/sea and land shipments.

Advantage Services:
General / Ocean Freight
General / Air Freight
General / FCL
General / LCL
Should you need any support,pls always contact and told them you are GT VIP to have further cooperation.
Contact person:Praveen Madtha
GT web:https://www.gtran.net/com/crownlogisticsco/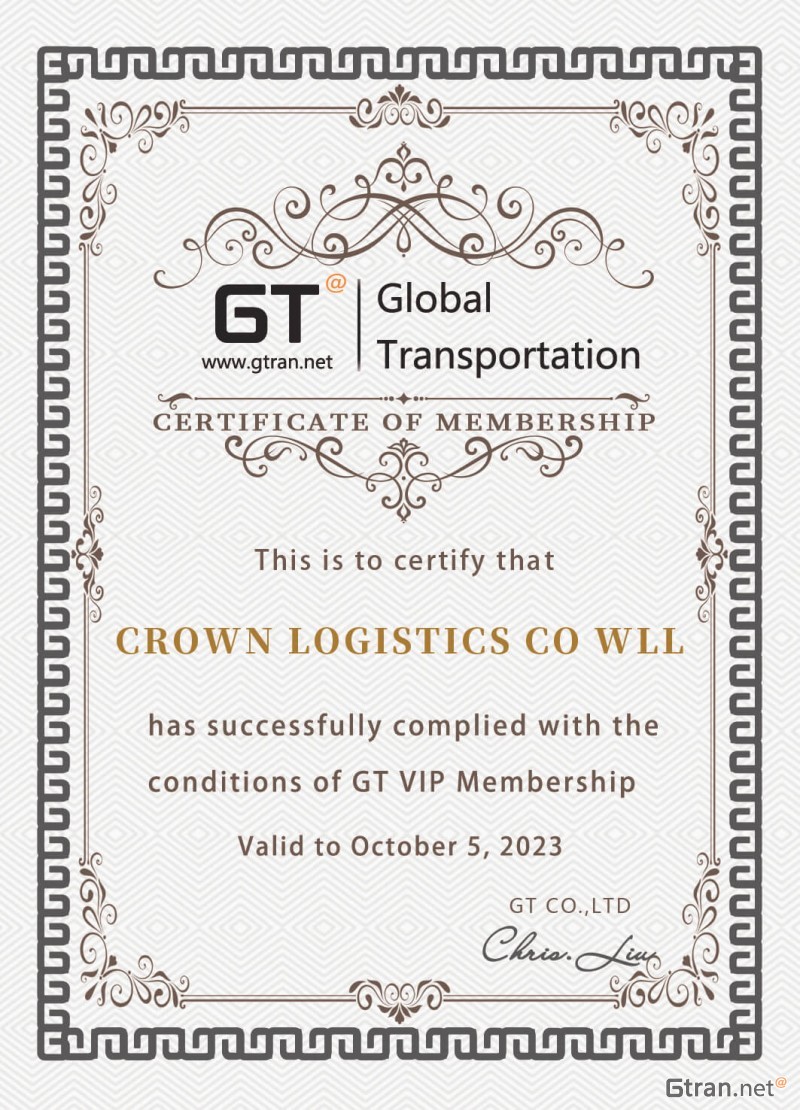 Any problem about GT, pls feel free to contact GT assitance.