We here to announce that CCB International join as GT USA VIP member .
VIP ID:4054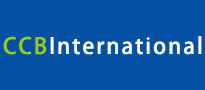 CCB International provides US Customs brokerage services at every airport, seaport, and border crossing in the United States including Alaska, Hawaii, and Puerto Rico.
We also offer ISF submission service and local delivery/distribution of import cargo including FCL, LCL, FTL, and LTL. We look forward to working with our new partners and collegues at Global Transportation.

Business Scope:Ocean FreightAir FreightUS Customs Brokerage,Drayage,Delivery,Distribution
Should you need any support from USA, pls always contact them and told them you are GT VIP to have further cooperation. Contact details as below:

Contact Person: Joseph Catania
Web:https://www.gtran.net/com/ccbinternational/


Should you have any problem about GT , I am here to assit.