We here to announce that MSM Shipping Lines LLC join as GT UAE VIP member.
VIP Member ID:4922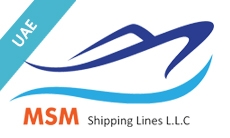 Company profile:
MSM Shipping Lines LLC, one of the emerging & fastest-growing shipping and logistics companies based in UAE with the establishment year of 2021.Seems new but we are all well-equipped to cater to the dynamic demands of the industry. We are ready to take care of our partners with the versatility of their demands.We are working as NVOCC, Freight Forward, Custom Broker, Warehousing, Consolidator, and Air Shipment handlers. Our strong sectors deal with Europe, Africa, South America, China, Korea, Japan, Taiwan, Vietnam, Malaysia, Singapore, Indonesia, India, Pakistan, UAE, Oman, Qatar, Kuwait, Iraq, Iran, CIS, and Russia. We are experts in inland transit for CIS from Turkey, Georgia, and Iran. We Specialised to deal with Dangerous cargo and can offer all kinds of cross stuffing in UAE including Class 2,3,4,5,6,7,8 and 9.We can carry specialized equipment like ISO tanks, Refer, Flat racks, and Open tops. In the bigger picture, RORO and Bulk services are there to take care of your all demands. Our team is here to assist you with the combination of fresh-blood youngsters and well-experienced staff as well. You will find us above the mark in services with competitive rates.
At one platform you're getting all in one package.
Main service:
Ocean freight

Air freight

Road freight

Expedited Services

Warehousing services



Should you need any support,pls always contact them and told them you are GT VIP to have further cooperation.
Contact person:Mr. Muzammil Karamat
Company web:https://www.gtran.net/com/msmshipping/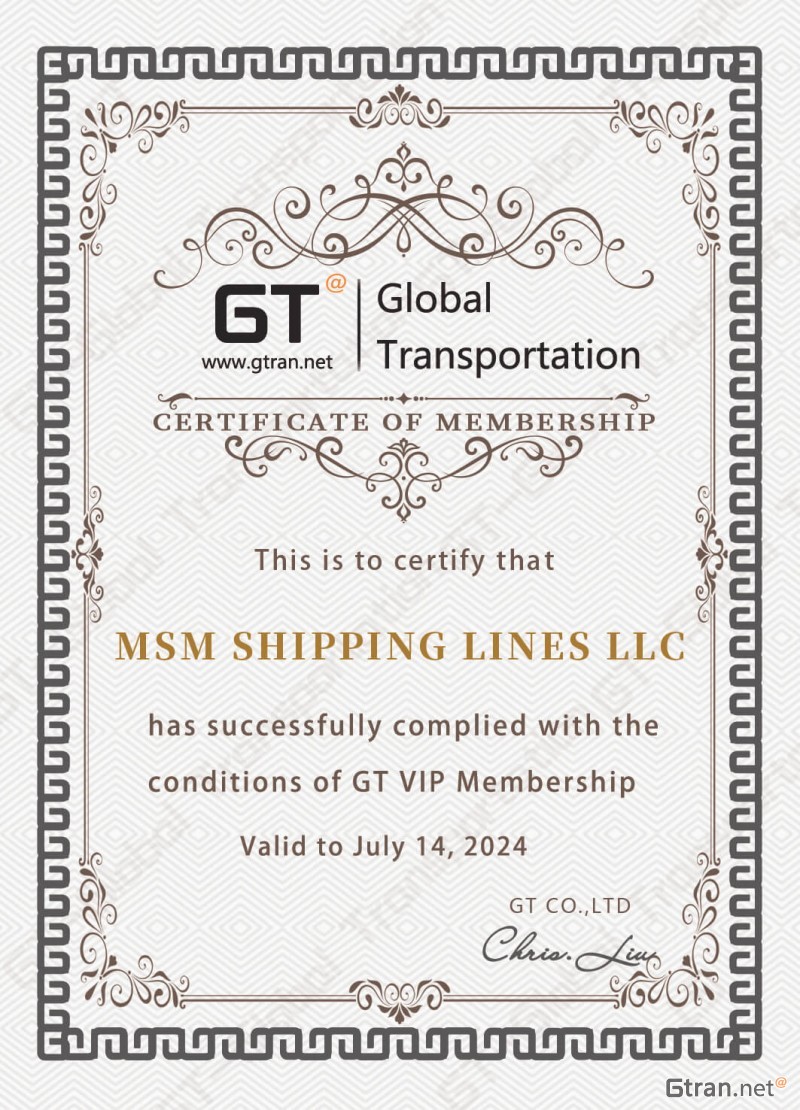 Any problem about GT, pls fell free to contact GT assitance.