We warmly welcome FAST FREIGHT SPAIN join GT as GT Spain VIP member.
VIP valid time:11th,Feb,2022-11th,Feb,2023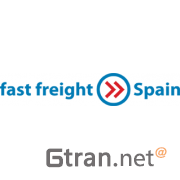 FAST FREIGHT SPAIN was established in 2010, with offices in Castellón, from where we can offer our services to/from all ports in Spain as we have partners in both brokers and transport companies all over the country as well as a close relationship with major shipping lines which allows us to be very competitive in our rates.
We also have FAST FREIGHT ROMANIA which is a freight forwarding agency established in 2009 in Constanta, Romania.
The FAST FREIGHT group established a new company in Constanta/Romania, performing international road transports, thus offering a larger range of services to its customers and partners.
FAST FREIGHT SERVICES :
* Air Freight
* Sea Freight
* Road Transport
* LCL/LTL
* Cargo Insurance Coverage
* Dry Bulk & Liquid Transportation
* Customs Brokerage
* Own Groupage and Full Truck Service to Turkey, Romania, Iran, Iraq, Azerbaijan, Georgia, Ireland, Italy and Portugal amongst others under request.
Should you need any support from Spain, pls always contact them and told them you are GT VIP to have further cooperation. contact details as below:
· Contact Person: Razvan Ichim
· Web:https://www.gtran.net/com/fastfreight_es/
Should you have any problem about GT, pls fell free to contact Ms.Carol at: carol@gtran.net