Dear GT partners.

We here to announce that Jordan's Freight and Logistics (Pty) Ltd join as GT South Africa VIP member .
VIP Member ID:4458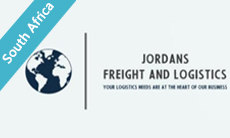 Company profile:

Jordan's Freight & Logistics provides a service of forwarding, clearing, transportations and warehousing for all types of cargo for our clients.
Jordan's Freight and Logistics built its foundational pillars on Loyalty, Trust, Transparency, Personalised Client's Relationships, In-depth Knowledge, Expertise, Honour and Pride. At Jordan's Freight and Logistics, we ensure all our clients are updated regularly and consistently receive their cargo in a timeous manner while maintaining the best service level which ensures "smooth sailing" on all ends.
Company service:
Ocean Freight

Air Freight

Warehousing

Inland Transport

Customs Clearance

FCL

LCL
Should you need any support,pls always contact them and told them you are GT VIP to have further cooperation.
Contact person: Samuel Naidoo
Web:https://www.gtran.net/com/jordansfreight/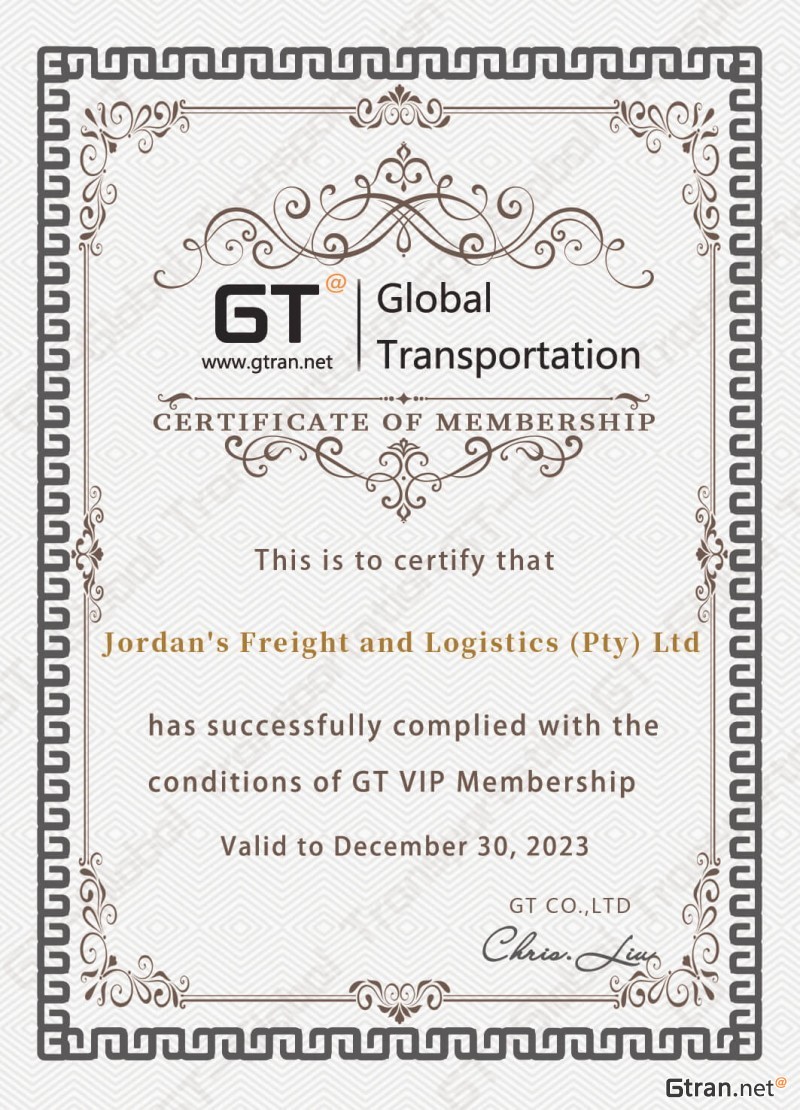 Should you have any problem about GT , I am here to assit.
Any problem about GT, pls fell free to contact GT assitance.